Monday, November 26, 2007


Múm
Rather peculiar sounds from Iceland,
Múm
have ventured towards another path of experimentation after losing one of its members Kristín Anna Valtýsdóttir (she also appears as one of the twins in Belle And Sebastian's 2000 album art for Fold Your Hands Child, You Walk Like A Peasant). The title of the new piece in three years by Múm, is:
Go Go Smear the Poison Ivy
, and bizarre but beautiful as their music goes, they smoothly and strikingly integrate orchestral and electronic sounds together in the sense of audacious clatter of noise and childish lullabies. Sounding sometimes like the soundtrack to a video game, it draws the elements of fantasy. Just by noticing the image of the band above, concludes their wide use of instruments, big or small, reflects their music in extending the possibilities and endless venture of music and sound. This album is moving and beguiling in many ways of provoking surrealistic escapades through its experimental and electronic endeavor.
Múm
Dancing Behind My Eyelids
Purchase Go Go Smear The Poison Ivy and watch They Made Frogs Smoke 'Til They Exploded

Labels: Sandra
Saturday, November 24, 2007


Metronomy
When I first encountered the word 'Metronomy' I came up with many absurd and awkwardly devious connotations – the Citroën robot car breakdancing ad (or at least I think it was Citroën), robots actually doing the robot dance, the sound of a clock and a scene from a Spiderman cartoon. But they don't actually mean or having relation to Metronomy. Metronomy is the brainchild of Joseph Mount. In between the dissolution of bands he played drums for, Mount started to create electrical arrangements and soon after, Oscar Cash and Gabriel Stebbing were integrated into Metronomy after being his back up band, The Food Groups, for a while. Metronomy fits into a little niche of music – an amazing cacophony of bleeps, highly addictive bass lines and oddly danceable beats. From time to time, there are subtle hooks which make it even more awesome. I see some of Goldfrapp's aesthetic thrown in there somewhere, as well. Metronomy are currently rocking the UK with the likes of Bloc Party, CSS and Justice. They are definitely a band to look out for in the forthcoming years. It also makes me wants to dance like either a robot, or someone who has consumed too much sugar. I mean, wouldn't you like to see someone dance like that? I would.
Metronomy
You Could Easily Have Me
Metronomy
Trick or Treatz
Metronomy
1 String Strung
Purchase Pip Paine (Pay Back The £5000 You Owe)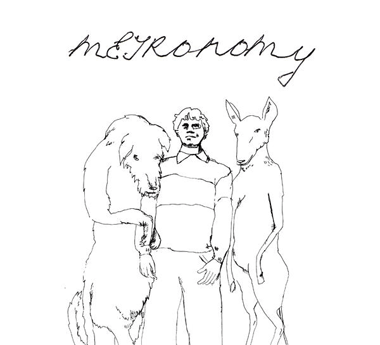 Labels: Grace
Thursday, November 22, 2007


Catcall
I have been waiting for months to make a post about
Catcall
, but, and this is true, there were no press photos of her going around that could accompany what I'm about to write. That's all changed now as this morning I happened to make another frequent visit to her Myspace page to check out when exactly I could see her live and was gob-smacked by the new
flirtatious
, but
very cool
photos taken by none-other Cybele Malinowski. Moving on from all the excitement of new press photos, it's Catcall's music that really grabs people's attention. Her style is in similar likes of fellow Australian hip-hoper
Macromantics
, but casted in a very frantic way of popular Sri-Lankan
M.I.A.
. Catcall beats come from specialist
Sleater Brockman
, who on the side helps out
Gameboy/Gamegirl
as well. Get familiar with Catcall because she will be touring non-stop for the next few months supporting the likes of
Buck 65
,
The Gossip
,
Crystal Castles
and one of my favorites,
Dan Deacon
. Catcall's debut EP should arrive early next year.
Catcall
August
Catcall
Drama And Games
Labels: James
Monday, November 19, 2007


Sky Larkin
Sky Larkin
from Leeds, UK have been slowly emerging into the spotlight for their playful attraction and delightful but unrefined temperament. Having recently played a list of live shows alongside
You Say Party! We Say Die!
and
Los Campesinos!
, they're picking up the pace and making their way...to your ears, that is. You could throw in the mixture of comparative influences like Sleater-Kinney and Rilo Kiley along with a bunch colourful balloons, kite flying, tree climbing, cat scratching youths on a dreary British sky and you pretty much sum up what is of this three piece band. They have so far only released two singles this year:
One of Two
and their latest,
Molten
, released last month in the UK. So really this is just the start of what's to come in future.
Sky Larkin
Summit
Sky Larkin
Sommersault Notes
Watch Summit

Labels: Sandra
Tuesday, November 13, 2007


Devendra Banhart
I think I have come to a conclusion that
Smokey Rolls Down Thunder Canyon
is possibly
Devendra Banhart
's best release to date. It's musically and lyrically eye opening and it shows a huge growth maturely to the way Devendra looks at life. The ever continuous of genre experimenting is always a highlight when listening to a Devendra record and
Smokey...
is no exception. There's an extremely contagious somba piece (
Samba Vexillographica
), a flirtatious reggae gem (
The Other Woman
), reoccurring spanish beats (mainly
Carmencita
), and an absolute semi prop-rock masterpiece (
Seahorse
). As well as his infatuation with indulging into other genre's, there's always the acoustic folk familiarity still in existence. Devendra's vocals as a whole are ever evolving and it seems with each release he puts a new spin to what he is capable of reaching and the whaling and emotion behind his voice this time around is captivating and infectious. I think it's safe to say that without Devendra Banhart's existence, their would not be this revolutionary freak folk extravaganza and we'd be stuck with the painfully slow evolving indie rock.
Devendra Banhart
Seahorse
Devendra Banhart
So Long Old Bean
Devendra Banhart
Saved
Purchase Smokey Rolls Down Thunder Canyon.

Labels: James
Monday, November 12, 2007


Pants Yell!
One of the things that make my day is a sweet new record, very much so like
Pants Yell!
's fourth and latest album,
Alison Statton
. It cries out young love turning cold but nevertheless introduces the band to a new uplifting and confident craft work of trumpets and saxophones along with their established luxuriant melancholy appeal. It's entirely charming, enjoyable and subtle indie pop with a few kicks. For me, its the lyrics that provoke some intrigue when I first heard Pants Yell! a few years back, it brought a little grin, giddy with glee.
Alison Statton
, is no more than bringing that feeling back into life of chasing and popping fly away bubbles. Don't miss it, it drops shelves December 4. I'm also happy to announce that the folks at
Popfrenzy
label have just signed the band and will release the album in Australia and New Zealand early February in 2008.
Pants Yell!
Magenta And Green
Pants Yell!
Alison Statton
Pants Yell!
Shoreham Kent
Pre-order Alison Statton

Labels: Sandra
Tuesday, November 06, 2007


Liars
You have to hand it too these guys, they really know how to mess with their fans minds. Since the release of their debut album we have seen the band evolve from being a funk punk masterpiece, to freak-folk missionaries, to story tellers (their last album
Drum's Not Dead
was based on two made-up mythological characters named Mt Heart Attack and Drum), to now becoming this frantic white noise avant garde irresistible band. With every release, they lose fans but also gain a whole new audience. I jumped on board with these guys pretty much immediately after hearing their aforementioned album,
Drum's Not Dead
, and with their newly released self-titled album there was much anticipation. With the band's fourth album their not afraid of letting their influences show throughout their songs. Lead single,
Plaster Casts Of Everything
, is just a reworked Stooges
Raw Power
era song that sounds like it was produced by a man with no hands. It seems with every release lead vocalist, Andrew Angus, is losing his voice more and more, but still managing to get this quiet falsetto that makes you quiver. Stand-out track has to be the garage-shuffle meets Klaxon's Nu Rave sounding
Houseclouds
, it's something that everyone can lap up and it's something completely them, but sounds familiar. The most enjoyable and pleasing thing about this record is that, although it was released just after a year of
Drum's Not Dead
, it doesn't sound hurried or just something they've pulled out from their backsides. I don't know what the world of music would be like without this band's existence.
Liars
Plaster Casts Of Everything
Liars
Houseclouds
Liars
Freak Out
Purchase Liars and watch the video for Houseclouds.

Labels: James
© Copyright Off The Record
Best viewed in 1024x768